DJ Equipment for Beginners: Guide for Creating Your First Professional Setup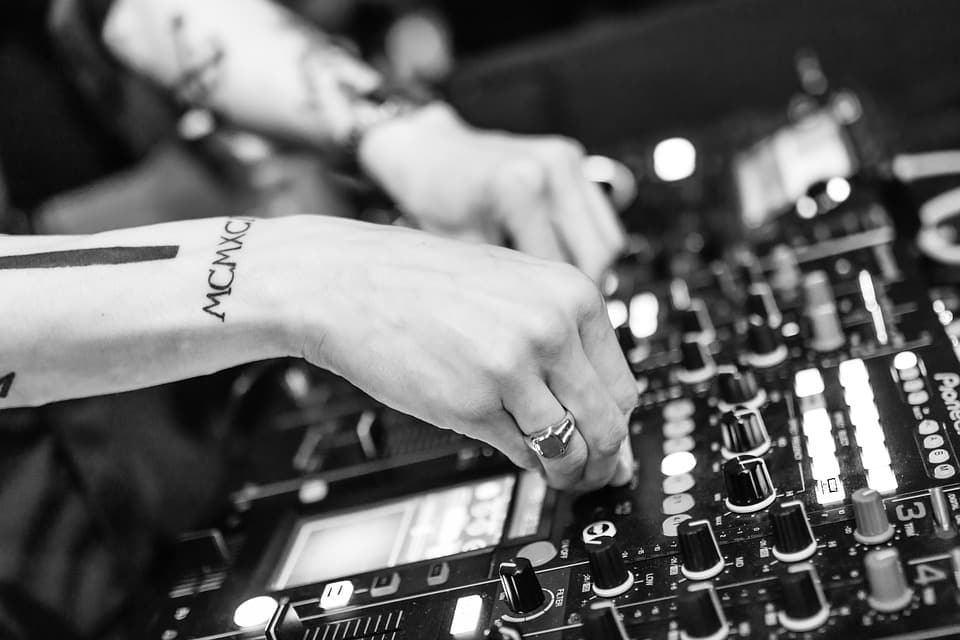 Would you like to have the best when it comes to DJ equipment for beginners? You first have to consider many things in order to do this. If you want to be successful in this venture, you have to be aware of the different types of equipment that you can and should invest in. Then, there are various tricks of the trade that you should know that can help you become the best DJ that you can be.
We want to help you find the best beginner DJ set possible. In order to do this, there are some things that you need to know. Here are some important tips to help you get the best beginner DJ set without wasting your time or money.
First Things First: Renting vs. Buying

First, you have to make sure that you have the funds to build your own DJ setup with the right kind of equipment. It would be a blessing to you if you do have the money to start. However, if you don't, there are certain options that you can definitely consider doing to get the ball rolling when it comes to building your own DJ setup. In a nutshell, it is ideal to buy all your equipment.
As you should know, though, this isn't always possible. It is necessary, then, to prioritize your budget to purchase what you need vs. what you want.
Rent Gear You Need But Can't Afford
Unless you want to stick with a beginner DJ set forever, renting certain pieces of equipment may be necessary for a little while to grow your budget and passion. You may be deciding whether or not you should pursue this as a career right away. Or, if you are starting out as a mobile DJ, you may not always need to bring an entire an order to ensure each gig is successful. If you are just starting out as a low budget DJ, it is beneficial for you to rent certain things you can't afford right now.
Some of the more expensive pieces of equipment such as dance floor lighting, sub-woofers, and so on, may not be in your budget right now. You may not also always need to bring gear like this to every gig. A general rule of thumb for people with lower budgets is to rent certain pieces of gear as they are needed until you can finally afford (or decide) to purchase your own.
Buy Gear that You Need and Can Afford
If you truly want to have your own setup which you can become accustomed to and customize, buying your own gear is always preferable. When you purchase your own gear, you won't find yourself constantly returning it back to its owner, racking up fees, and so on. The main cache here, though, is that DJ gear is expensive. You won't be able to purchase everything that you want from the get-go.
It's important to determine what gear you need vs the gear that you can survive without. As a mobile DJ, there are only certain pieces of equipment which will be necessary for each and every gig. In the following section, we will break down what a high-quality beginner DJ set looks like.
DJ Equipment for Beginners: An Entire Beginner DJ Set
There are many different types of equipment you ought to have if you really want to become a professional DJ. As a beginner hoping to turn DJing into a career, then, you need to start out with a beginner DJ set that can help you develop your skills along the way.
Standard Beginner DJ Set (Everything you Need to Make a Business Today):
Everybody starts out from somewhere. If you want a great beginner DJ set, there is nothing wrong with paying a little less and only purchasing the essentials right away. Once you grow your budget and passion as a DJ, you can start to evolve out and spread your wings.
How Much Does Brand and Price Matter?
As a professional DJ, one of the biggest controversies you will continually face is whether or not your gear needs to be purchased from one of the top brands. It's important that you understand that there are many reasons why the brand and price does matter. To illustrate this, let's explore a couple types of DJ set ups.
Beginner Mobile DJ vs. Club DJ
There are many instances where you will find that the brand and value of your gear doesn't matter at all. After all, the average client won't even know what to expect from a DJ. To explain what we mean here, let's look at two different types of setups which can help you start DJing and making a career.
Beginner DJ Set
A beginner DJ set is something which you can either use to develop a passion or actually start booking gigs and making money doing gigs. The main difference here is that a mobile DJ will need to have speakers and such for playing for a live audience whereas a bedroom enthusiast can survive with a beginner DJ controller and a laptop with basic sound capabilities.
A beginner DJ set is typically crafted on a minimal budget. The typical beginner DJ set can be used to run a mobile DJ business or bedroom hobby. This is the type of gear that emulates the stuff that costs thousands. The main item in this setup is a beginner DJ controller which costs a few hundred bucks or so. With this setup, you don't necessarily need to get the best brand or spend the big bucks. After all, you are either developing your hobby or saving up funds for a nicer one.
Club DJ
A club DJ setup is typically based around the soundboard. Many venues that a club DJ plays at will already have their own speakers and sub-woofers. This means that you may not be expected to bring anything other than premier mixing gear. Club DJs are held to a higher stand. This usually involves having top-of-the-line gear.
In other words, DJ equipment for beginners will be a lot different than what you would find in this type of setup. A club DJ works for clients who are knowledgeable about mixing and music equipment. Not only will you need to be on top of your game for a club gig, but will also probably need some gear from a reputable brand. Sadly, this usually means that you need to spend the extra bucks. Of course, there are exceptions to this rule, though.
Choosing a Beginner DJ Controller
DJ equipment for beginners isn't usually as expensive as what a professional club DJ would use. As we discussed, a beginner DJ set may only include a controller and laptop. If you are still unsure whether or not a controller will work best with your desired style, make sure to check out our guide on how to use a DJ controller. Here are some additional factors to look for when choosing a controller.
Determine the Features You Need
Controllers essentially work to mimic turntables and mixers. They allow users to easily manipulate the DJ software. If you are able to get your hands on these, you will get to mix music through the software via knobs and encoders. Here are some of the most basic features that you should expect from any DJ controller.
Some of the best DJ controllers can come with some advanced features such as motorized platters, premium DJ software, plenty extra MIDI buttons, and so on. This is why it is crucial for you to determine which features you need the most before making a final decision.
Portability
The main reason that many people will get a DJ controller is because they don't want to haul heavy gear around to every gig. This makes it a loss less of headache when it comes time to either set up your gear before each event, and also when it is time to tear down and go home. There are definitely occasions where portability negatively effects how easy it is to use the device. Regardless, try to get a controller which is both portable and has the features that you need.
Durability
There is simply no point in getting a DJ controller if it isn't going to last as long as you need it to. Although those seeking DJ equipment for beginners may be tempted to simply get the most affordable beginner DJ controller, you should do some research and make sure that there are some durable parts such as metal included. This way, you can ensure that your controller will last for years to come.
Easy Sound Effects & Looping
Your controller should allow you to easily customize sound effects and use sound effects without difficulty. You should also have a controller that allows you to create loops easily so that you can add some style into your mixes. Colorful buttons will also help you see in the dark. If your controller has all of these, then it may end up being a great starter DJ controller for you.
Plug and Play Use
The controller should possess simple navigation buttons that will allow you as a beginning DJ to use it without any hassles. There are some machines that have silicone-damped jog wheels and aluminum plates which do not easily break down or corrode despite long hours of use. This is what you should look for in a controller.
Within Your Budget
As mentioned earlier in this article, buying your own equipment is definitely much more financially healthy down the line compared to renting. Choose your financial options wisely if you want to become a successful DJ in the near future.
Being financially sound while pursuing your dream will surely bode well for your future endeavors. If you do not have enough budget, it would be best to buy cheap but high-quality equipment. DJ equipment for beginners is normally a lot more affordable than the gear that experienced pros use.
Choosing Some Good Starter DJ Speakers
While having your own set of speakers is important in completing your beginner DJ set, speakers will not always be necessary down the line in your career. If you start going out on your own and playing at clubs and various professional venues, you will find that they have their own set of speakers that you can use for the gig.
However, if you want a complete set up while learning all that you can about being a DJ, you should go ahead and invest in your own set of speakers. Here are some tips to keep in mind to help you get the right speakers for your setup.
Passive or Active
DJ speakers are typically either passive or active. Active speakers are typically more expensive but come with an included amplifier. This means that you don't need to purchase a power amplifier separately. Passive speakers, on the other hand, are usually more affordable. The cache here is that you will need to get a power amplifier strong enough to power them.
Wattage (Total & RMS)
The level of volume output of speakers depends greatly on how much power it is operating on. This is why power, which is typically measured in wattage, is one of the most important factors that you need to consider when looking for the ideal DJ speaker. Total wattage is how much power the speaker can handle, whereas RMS is how much it will consistently handle.
Intended Use
For small venues, you can opt for the very basic speakers since the coverage will not require much sound output and power. Going up to medium-sized venues like wedding halls, churches, and others, you will need speakers with a higher power to fill up the whole venue. For large and/or outdoor venues, you will need loudspeakers with enormous sound output.
Durability
Another vital factor to look for is the material in which case the speaker was built. This will tell you how durable the speakers are. This is a critical factor since this is a type of investment that should last a long time.
Portability
As a DJ, you will likely find yourself hauling your system all over the place. This means that you need to consider how much effort you are capable of putting into the transportation process. This is why it is preferable to get speakers which are reasonably portable and lightweight.
What DJ Speakers to Get for Beginner?
When looking for good starter DJ speakers, the price of the speakers is probably the most important thing to look at. Then, figure out whether or not you can survive with passive speakers, or if you want to have active speakers. You should also consider the total wattage power, durability, portability, and how you intend to use them.
DJ Equipment for Beginners: Completing your Setup
If you really want to succeed as a DJ, try to invest in having a complete equipment set up before you start. This way, you can hone your skills better knowing that you have everything that you might need to perform well at gigs. Here are some additional pieces of equipment which you will need to have in your setup:
By knowing these particular factors at hand, you will definitely be able to find the best DJ equipment for beginners that you can have for your setup. You just have to make sure that you have the talent, drive and starting capital to begin. Everything else will follow soon enough.